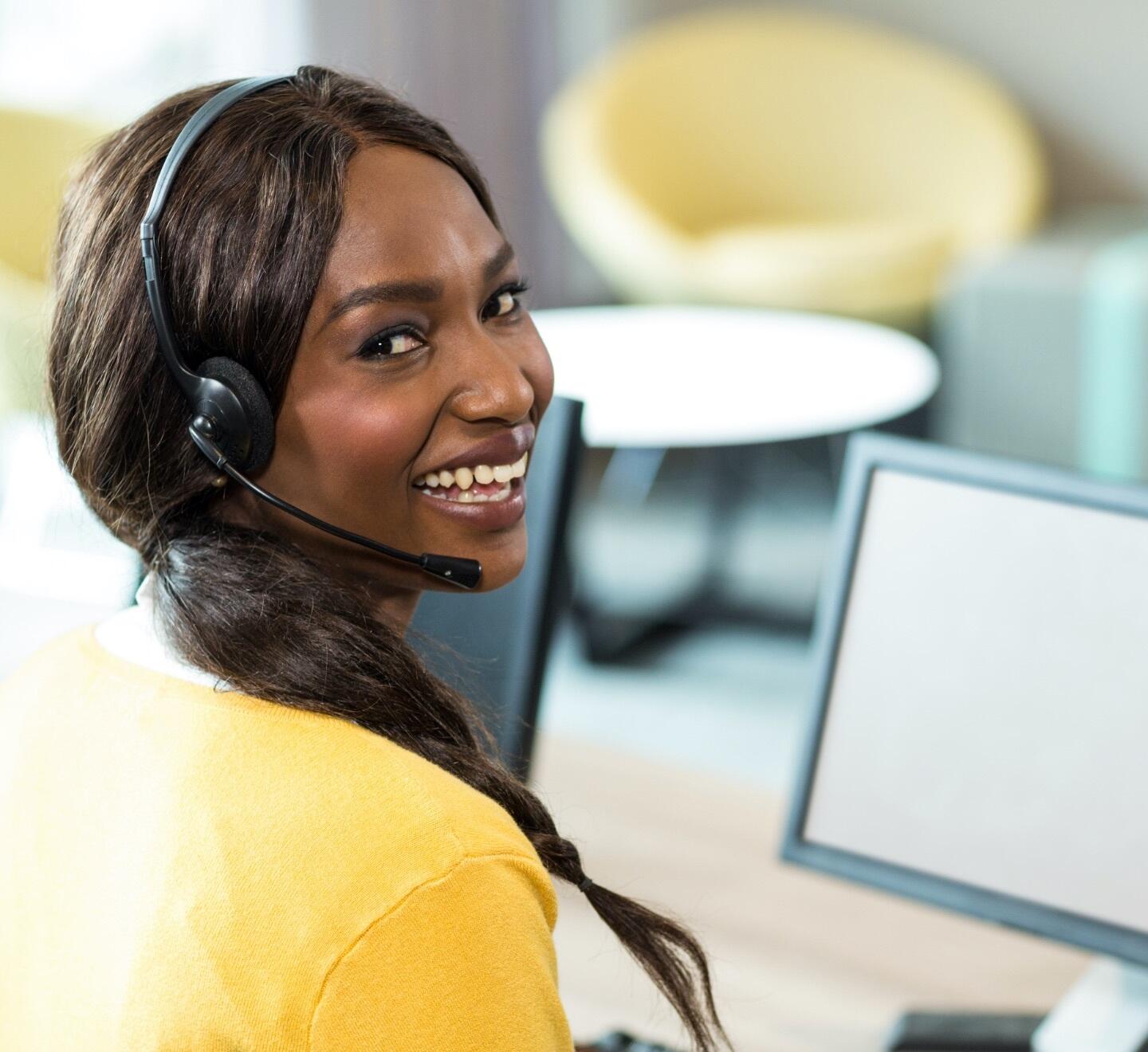 Frequently Asked Questions
Here you'll find answers to the questions we get asked the most.
Yes, we are based in sunny Stockton-On-Tees in the North East of England.
What are your operating hours?
We are open 24/7, 365 days a year – to be there for you whenever you need us.
There are two charging mechanisms depending on the solution you require, this can either be a price per minute (billed to the millisecond) or an FTE price if you require dedicated operators, or a mixture of both.
How can Lemon give as good a service as our own team?
Lemon take time to understand and work closely with you, to establish a strong, collaborative relationship from the start. This involves taking the time to learn about your business, your core values, and the needs of your customers. We're also UKAS certified for ISO9001, which is the international standard for Quality Management. The ISO ensures that we have an effective Quality Management Systems (QMS) in place that is externally audited.
How can I be assured that my data is secure?
We're UKAS certified for ISO27001, which is the international standard for Information Security. The ISO ensures that we have the correct controls in place to keep your data safe and we are externally audited for compliance. We are also ICO registered and fully GDPR compliant. Very few, if any, competitors can rival our level of security.
Do you have dedicated or specialist teams?
This is always an option depending upon your requirements and we would be happy to discuss this with you to find a solution that meets your needs, either as a bureau service or dedicated FTE.
How do you manage technical calls?
Lemon have extensive experience working in engineering sectors. Our foundations are built on our technical ability and we have developed a number of bespoke diagnostic and knowledge base systems that we can utlise on your contract to enable us to manage even the most complex of processes.
Can you use our own CRM system and customer portals?
We can utilise whatever systems you currently have in place in order to make the process seamless for you and your customers. We already use many industry wide portals, so there is a good chance we already have experience on the system you use and our IT team will help integrate the service.
How does the contract set-up work?
Once you have decided to use our services your account manager will set-up a mobilisation call with the project team to walk you through the on-boarding process. This will include taking time to understand your business requirements and processes. The relevant resources, from IT to training, will then be assigned to ensure that the service starts on the agreed date.
Upon partnering with us you will be allocated your own account manager who will be there for you to help with any queries you may have. You will also meet regularly with the team to review the service and discuss further opportunities and developments, as part of our collaborative approach.
How can I monitor your performance?
We will provide you with regular Management Information (MI) reports that will include Key Performance Indicators (KPIs). The reports will include key metrics, such as average speed to answer (ASA), abandonment rates, quality scores and first call resolution. All activities are recorded so we can report on almost any metric and your account manager will ensure that you are getting the insight you need.
Do your staff undergo employee screening checks?
All Lemon employees undergo thorough pre-employment checks including an identity check and employment history verification check. In addition, we can work with you to implement additional layers of security, for example, employees can be screened to the requirements of BS7858 if required for your contract.
All calls are recorded and available on request. We take great pride in our transparency.