Data Security is the practice of protecting digital information from unauthorised access or theft. Data needs to be protected and at Lemon we take this very seriously. To keep your data safe and secure, we are proud to say that we are UKAS accredited to ISO 27001.

ISO 27001 is the world's best known standard for information security management systems and their requirements. The management of the security of assets such as financial information, intellectual property, employee data and information entrusted by third parties all falls under ISO 27001. This means we have procedures, plans and controls in place that ensure we keep data safe.

In addition to this, our accreditation is from the United Kingdom Accreditation Services (UKAS), the highly respected national accreditation body for the UK and an ISO certification from a UKAS-accredited body is recognised internationally as a symbol of quality & reliability. This means that you have absolute peace of mind that we would handle your data with the care and integrity it deserves.

Our UKAS accreditation ensures the highest levels of impartiality and competence through the continuous assessment and audit process to asses that we truly are putting the measures and controls in place that conform to ISO27001 and keep data safe. We would strongly warn against sharing your customers data with any party that does not hold a UKAS audited ISO 27001 certification.
To be sure of compliance, always ask to see a copy of your provider's ISO certificate, check that it is in date and shows the UKAS tick symbol, as shown in the picture below.
You can be confident that when you work with Lemon Contact Centre, we will protect the integrity, confidentiality and availability of your customer's data.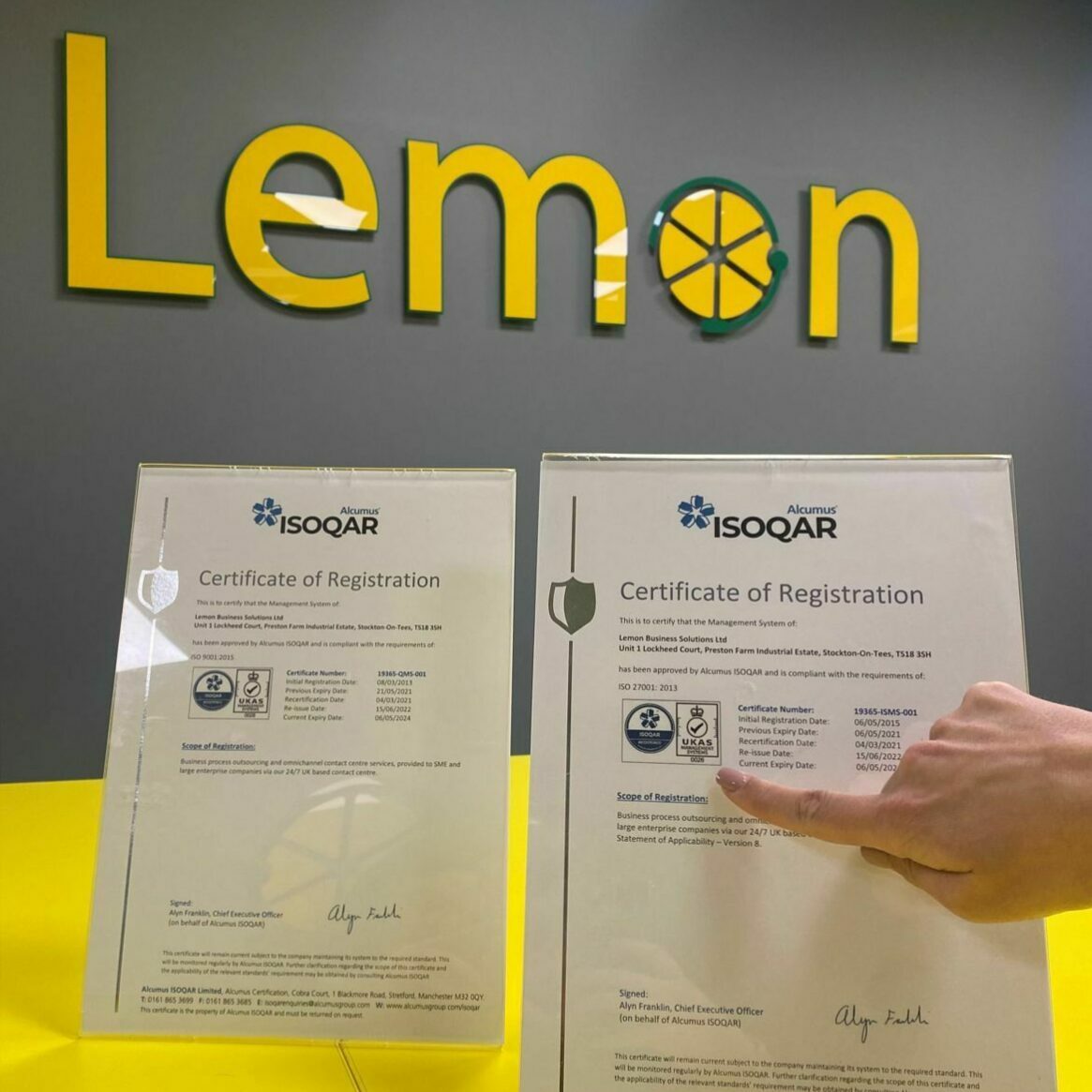 ---
Lemon are full of fresh ideas to help your business. Talk to us Today.
Get in touch